Saved Searches
Setup Saved Searches Feature
Enabling this feature will display a Save Search button at the top of search results. It will also add a Saved Searches menu item to the user menu.
Navigate to Dashboard → RealHomes → Customize Settings → Dashboard → Saved Searches section to enable/disable the save search feature and configure other related settings.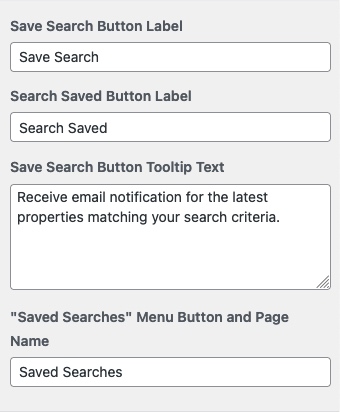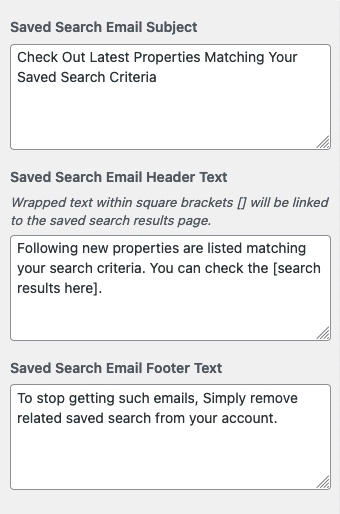 Modern

Classic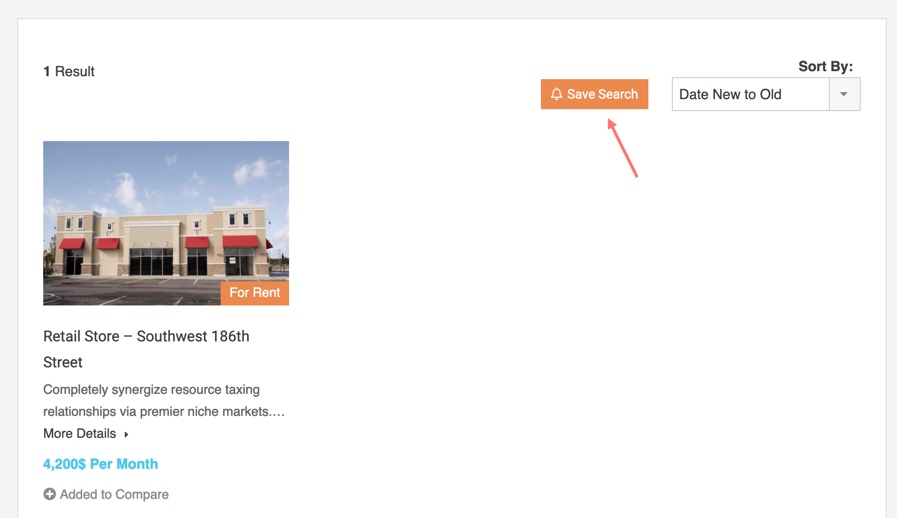 How Save Search Feature Works
Any visiter can save searched criteria by clicking on the Save Search button.
If user is not logged-in, then the saved searches will be stored to the browser's local storage.
If user is logged-in, then the saved searches will be stored in the database as user meta.
Any saved searches that are stored to the local storage before logging-in will be migrated autometically to the logged-in user meta in the database.
User will receive email notifications for the latest properties matching their saved searches criteria.
The saved searches can be accessed through the Saved Searches dashaboard page, where user can view or delete them.

How an Administrator can see All the Saved Searches by the Users
The website administrators can see all the saved searches of the users in the User Dashboard in "All Users Saved Searches" page.