How to setup MapBox API for your website
Sign Up & Login
Please go to MapBox Sign Up page and sign up if you don't have an account or login with your mapbox account.
Select Default Public Token
You should see a Default Public Token on the first page after login which you can use on your website to activate MapBox service.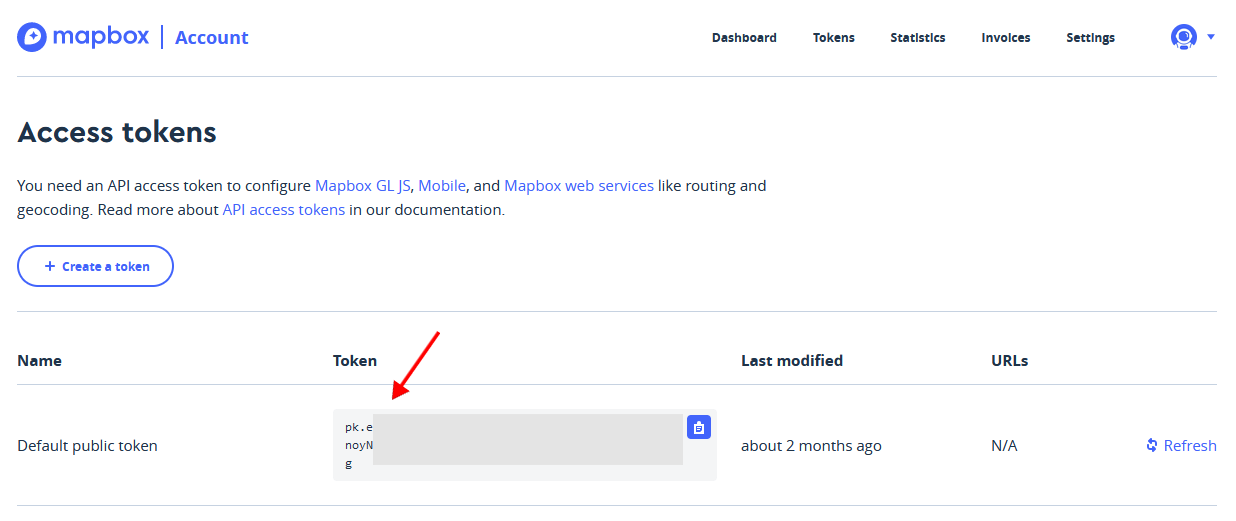 Create a new Token
If you like to create a new token of MapBox for your website then click on + Create Token button.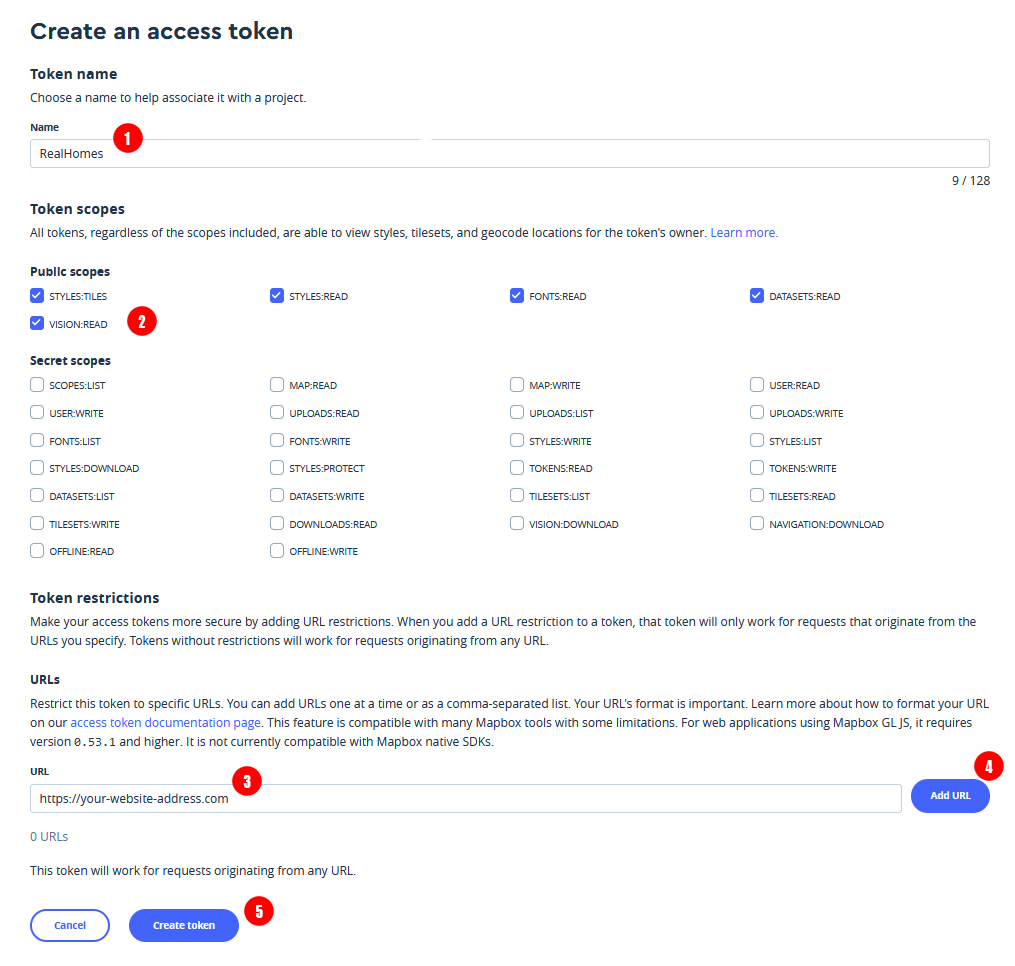 Provide a Name of your website for MapBox Token.
Select the highlighted permissions in the Token scopes (if not already selected).
Type your full website address to restrict the token to your website only for security.
Click Add URL to add the website address.
Click Create Token to proceed.
You should see your newly created token on the next screen.

Copy the Token and Add it to Maps Settings
Copy the MapBox Token by clicking on the blue icon. Navigate to Easy Real Estate → Settings → Maps and select MapBox from Website Map Service and paste this Token you just copied to MapBox API Key.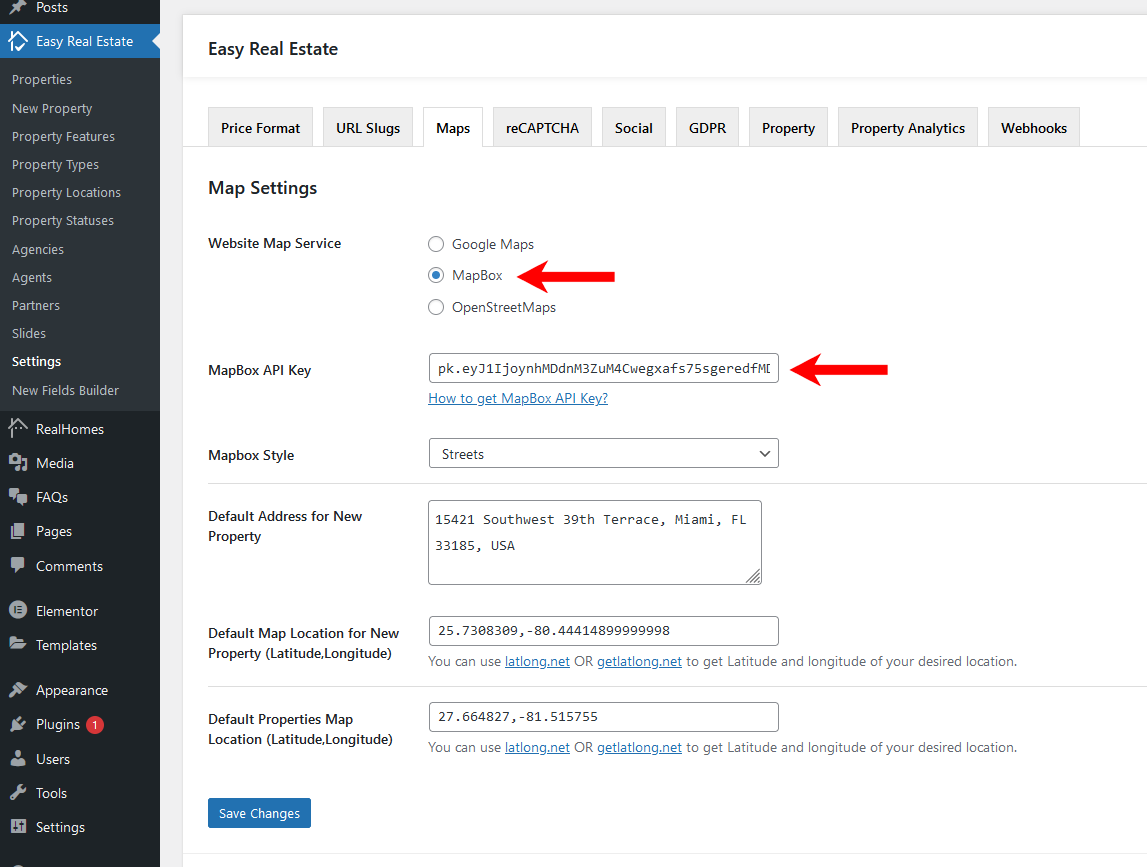 Default Location for Maps on Single Property & Property Listing Pages
In this Maps settings tab, you can also provide the default location for New Property Map and Properties Listing Map (when there is no property to display).
Important Information
If you are running the RealHomes Theme older than 3.9.0 version then related settings can be found by navigating to Dashboard → RealHomes → Customize Settings → Map. It is strongly recommend to update the theme to its latest version.