How to set up Currency Switcher
To enable Currency Switching feature in RealHomes theme you would need to install and configure the RealHomes Currency Switcher plugin. Plesae follow the steps given blow.k
Install & Activate 'RealHomes Currency Switcher' Plugin
Navigate to Dashboard → Plugins → Add New and search for RealHomes Currency Switcher as displayed in the screenshot below:

Once found, Install and Activate the plugin.
Configure Plugin Settings
Navigate to Dashboard → Easy Real Estate → Currencies Settings page. This page contains the following settings.
Enable/Disable Currency Switcher
Open Exchange App ID (*You can get your Open Exchange Rate 'App ID' from here)
Update Interval
Base Currency
Allowed Currencies
Expiry Period of Switched Currency
Update Currencies Rates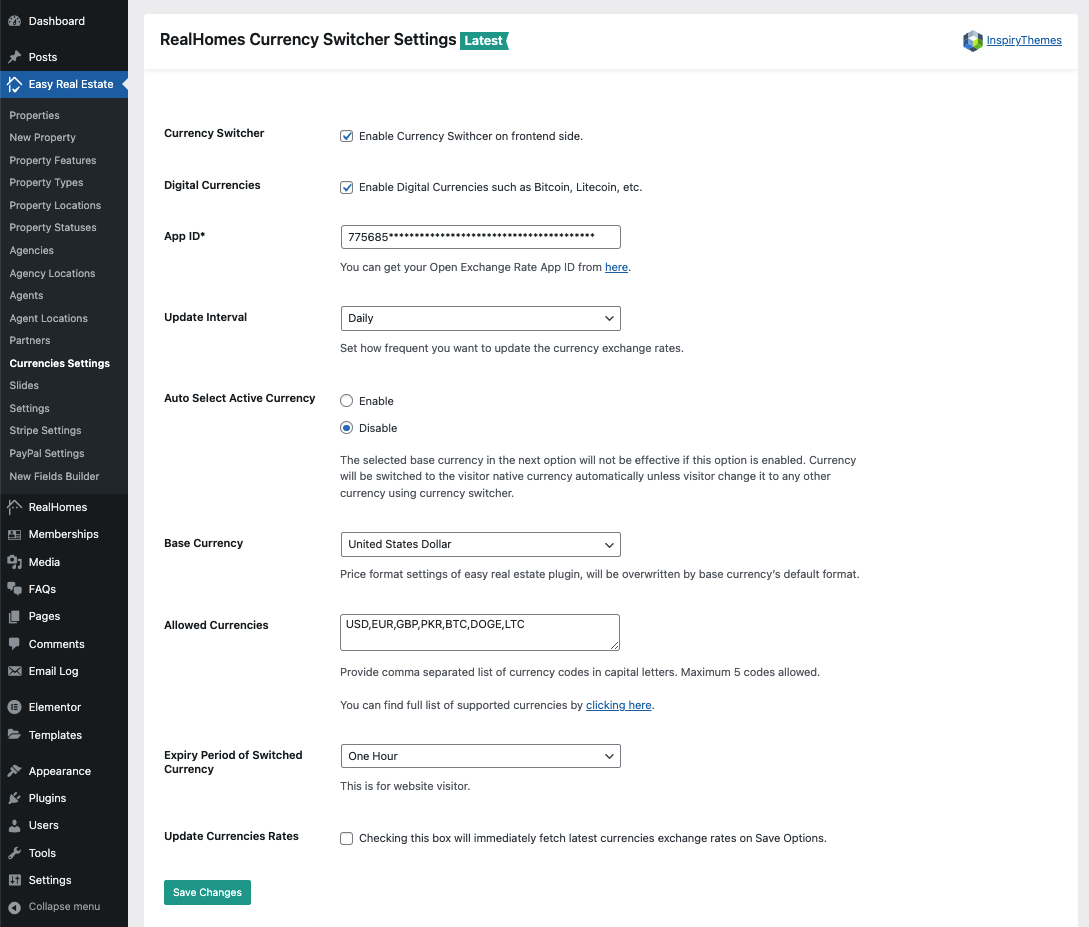 Once you are done with the above settings, visit your site's frontend and you will see a currency switcher floating at the right side of your site. As displayed in screenshot below.