New Fields Builder
You can create new property fields that can be added to Search Form, Property Submit Form and Property Detail Page by navigating to the Dashboard → Easy Real Estate → New Fields Builder page as demonstrated in the following screenshot.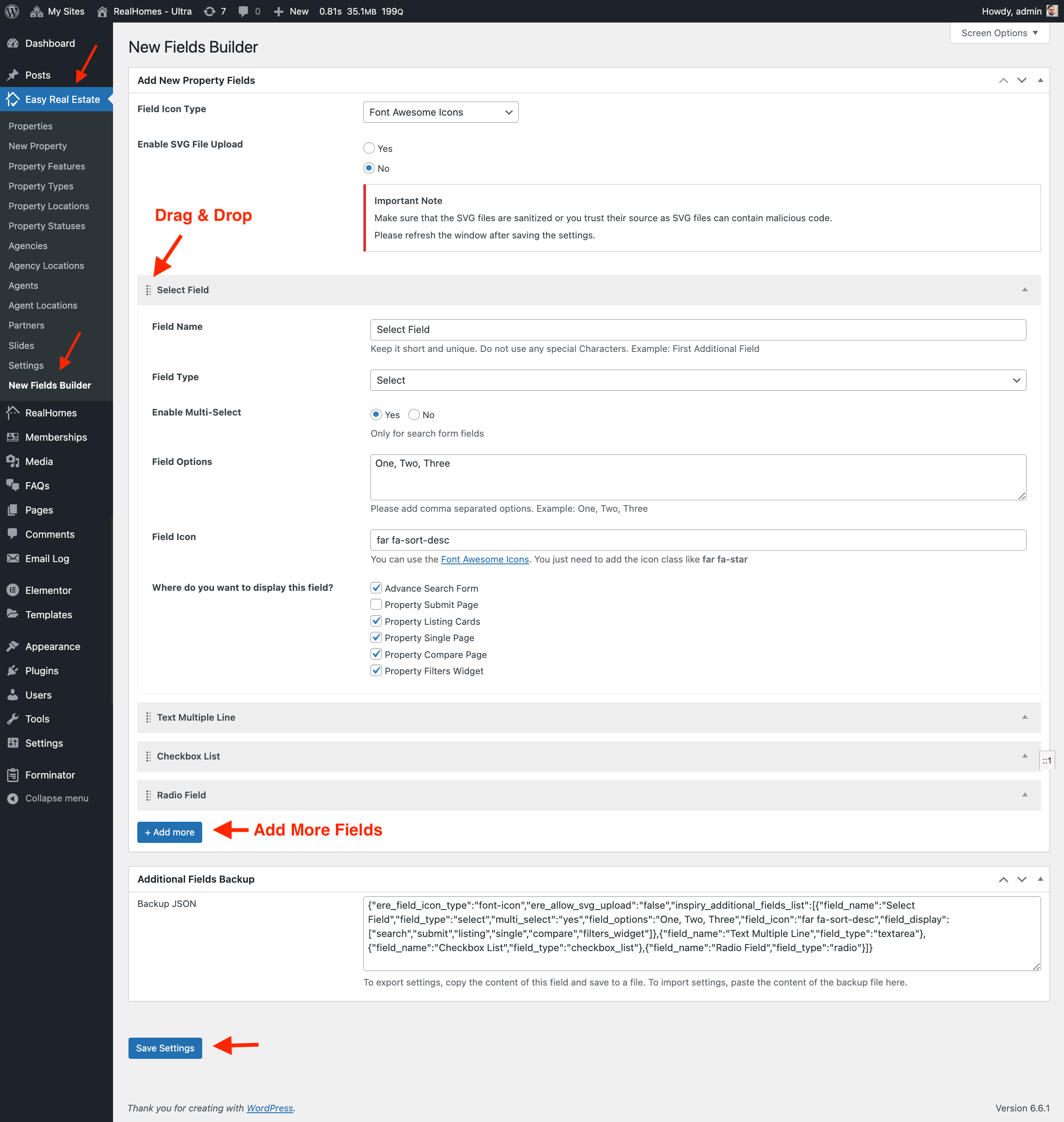 New Fields Builder Guide
You can reorder a field by drag and drop handle that you can see near the field label.
For the multi-option fields e.g Checkbox, Radio and Select you can add comma separated values to create lists.
Don't forget to Save Settings once you are done with adding new fields.
Important
The New Field Builder is added in v3.10.0 so if you have RealHomes Theme older than 3.10.0 then you must update it to the latest version to have it.