Properties Widget
Go to Dashboard → Appearance → Widgets and look for RealHomes - Properties widget.

Use that widget in a sidebar. Provide its title, number of properties to display, sort order and select terms from different property taxonomies.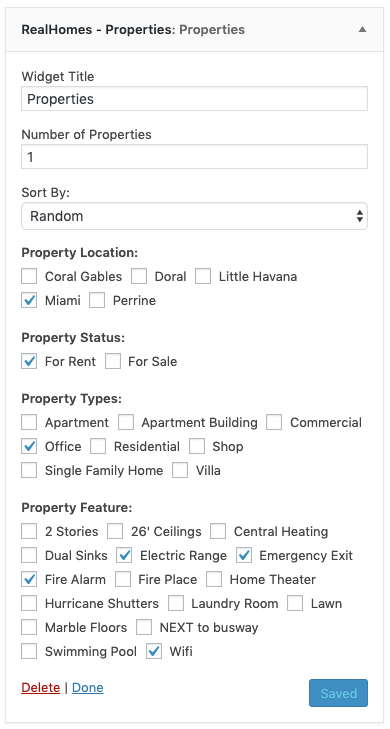 Now check out the front end of your site and you will have the Properties widget working for your site.
Classic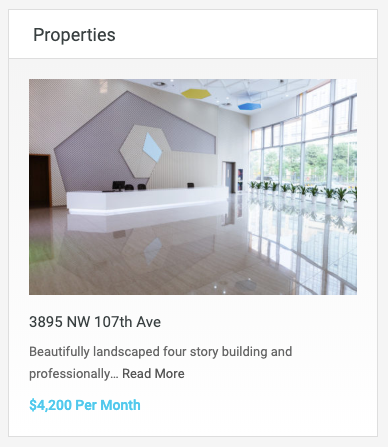 Modern