Add Gallery Page
Note
If you have imported demo contents XML then this page is already created.
Go to Dashboard → Pages → Add New
Gallery Title

Select Gallery Template
Select the appropriate page template for gallery.
There are 3 templates for gallery page.
2 Columns Gallery
3 Columns Gallery
4 Columns Gallery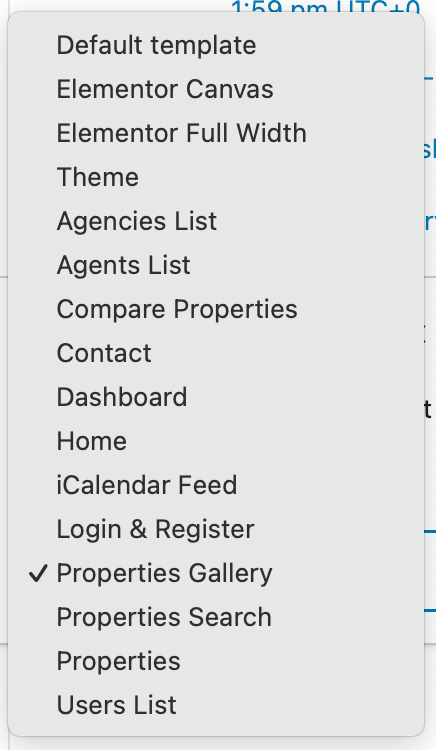 Properties Gallery Filter Settings
Select the settings of your choice in Properties Gallery Filter Settings.
In above displayed Properties Gallery Filter Settings, you can control the following:
Number of properties on each gallery page in the pagination.
Properties by specific status, type and feature.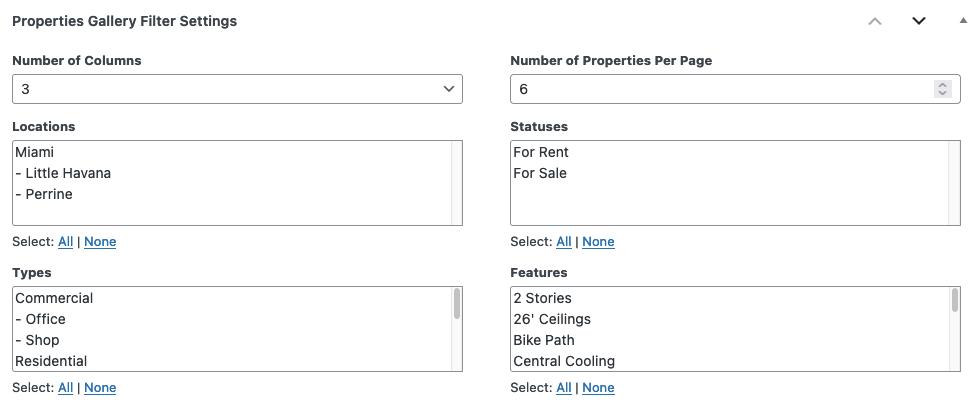 Publish the page once it is ready.
Add Gallery Page to Menu
After publishing you need to add the newly created page in menu from Dashboard → Appearance → Menus.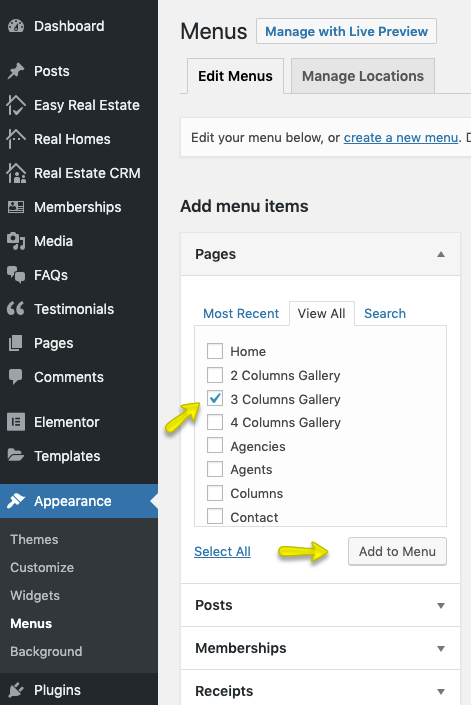 Provide information related to top banner.
Classic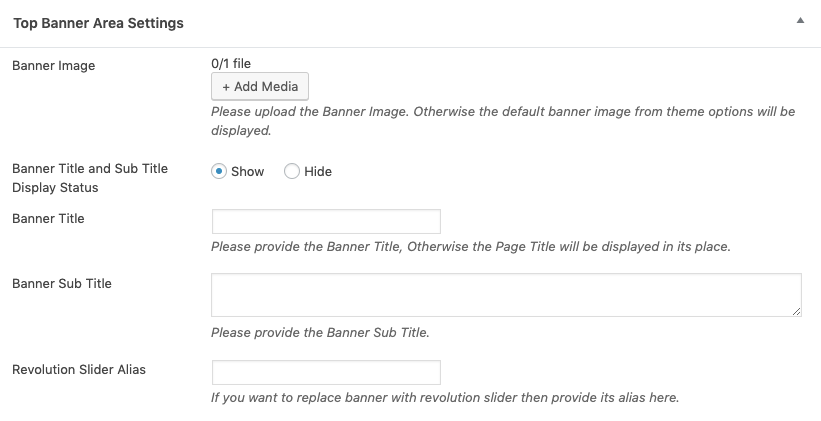 Modern