Configure Compare Properties Settings
Navigate to Dashboard → RealHomes → Customize Settings → Floating Features and look for Compare Properties panel.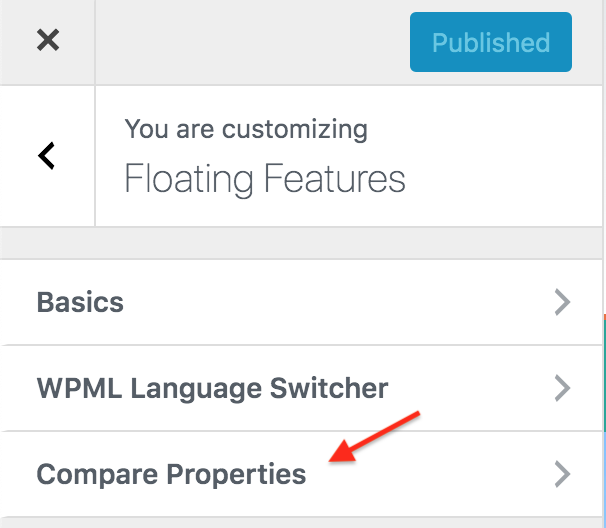 Select the Compare Properties page that you created in the Select Compare Page option. You can Enable/Disable Properties Compare functionality for Properties List Templates and configure other related settings here.

Classic

Modern